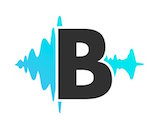 London-based podcast creation/hosting company audioBoom has raised 500,00 GBP in its continuing efforts to secure operational capital, according to a May 25 filing on the London Stock Exchange website. The money comes from existing investor Candy Ventures (Nick Candy, 90% shareholder). audioBoom is a publicly traded company.
Through the filed statement, we are given to understand that the financial injection allows audioBoom to continue operations until the end of June. The investment itself appears to be a loan contingent on the successful completion of an overarching capital campaign undertaken by audioBoom.
Following are the main points in audioBoom's 2018 quest for a new financial structure, as RAIN understands them:
February 13: audioBoom and Triton Digital announced a corporate merger, generally understood as a "reverse takeover." audioBoom would raise money to acquire Triton, after which the Triton executive team would run the combined entity. audioBoom Rob Proctor would continue leading audioBoom operations. The plan depended on audioBoom's successful capital campaign to fund the restructuring. audioBoom stock trading was suspended.
May 15: The Triton/audioBoom deal is called off, as audioBoom announced that it did not raise sufficient capital to fund the plan. That regulatory filing discloses that audioBoom did acquire 1-million GBP from Candy Ventures — as a loan using convertible loan notes. That money would keep the company in business for about four weeks, audioBoom said. (Another financial piece included a "break fee" owed to Triton Digital, totalling 700,000 GBP in a mix of cash and stock.)
May 25: audioBoom filed a statement announcing the acquisition of another loan from Candy Ventures, this one for 500,000 GBP. Again the loan vehicle is convertible notes. The announcement language notes that the loan is "pending the completion of the Company's current equity fundraise, which is being undertaken to provide additional working capital, investment in additional podcasting content and other growth initiatives, as announced on 15 May 2018." A deadline to convert the loan notes is set as June 30. audioBoom intends to raise 3-million GBP by that date.
Nick Candy is a real  estate entrepreneur; Candy Ventures invests is a global portfolio of media enterprises.
audioBoom recently announced a summer slate of original shows.