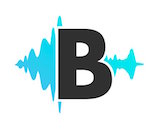 audioBoom announced new hires at two of its international offices. The audio and podcasting company has hired Mike Newman as head of content partnerships in the UK, and Umesh Barve as head of partnerships in India.
Newman will be responsible for facilitating relationships with podcasters, broadcasters, publishers, and audio producers in the UK and Europe. He joins audioBoom from Bauer Media's Free Radio network, where he was regional content director in the West Midlands.
"This is such an exciting time for podcasting, so I'm thrilled to be joining one of the UK's leading platforms," Newman said. "I'm really looking forward to working with and developing the current roster of talent, whilst also growing it with brilliant new shows and concepts."
Barve's work at audioBoom will focus on commercial deals and licensing in India, in addition to managing partnerships with third party distribution platforms. He spent more than a decade working in Indian marketing and advertising agencies.
"Talk radio and spoken word listening is steadily increasing in India and I foresee a big leap in podcast consumption in the coming years," Barve said. "Also with new tech and improved analytics marketers can better target their strategies and sell more."