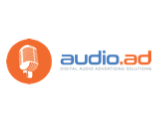 Latin American digital audio specialist Audio.ad announced the launch of AudioTrade, its own programmatic demand-side platform. AudioTrade will allow agencies and advertisers to purchase digital audio advertising for online radio, music streaming, and podcasts. Audio spots, companion banners, and dynamic ads will all be available formats, with possible audience segmentation by weather, location, and other variables. AudioTrade will also offer some analytics to ad buyers.
"With this launch, AudioTrade is positioned as the first DSP focused on digital audio born in Latin America with the largest number of international traffic sources," Carlos Cordoba, Audio.ad managing director, said. "Our platform provides advertisers and agencies with 6 billion opportunities to show audiences worldwide audio advertising."
AudioTrade will offer the inventory of several exchanges and publishers. This includes an expansion of Audio.ad's relationship with Triton Digital to include its a2x inventory.
"We are pleased to expand our partnership with Audio.Ad through the integration of AudioTrade with a2x®," said Benjamin Masse, managing director of market development and strategy at Triton Digital. "We look forward to fueling the success of their buyers through the addition of top-tier audio inventory to their platform."
The exchange will also have inventory from WideOrbit, Audio.ad, and TuneIn, with more than 500 digital audio publishers available across the platform.