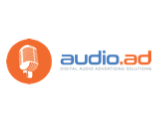 Audio.ad has secured an exclusive contract as the commercial representative for TuneIn in Latin America and Puerto Rico. It will offer its digital audio ad solutions and its expertise in Latin American audiences to advertisers on TuneIn. Audio.ad can provide targeting by location, device type, audience profile, and other demographic data.
"TuneIn has a growing audience in LATAM," said Billy Hartman, TuneIn's vice president, head of global partnerships and strategy. "For over 10 years we have focused our efforts on the US and EU and developed a strategy that works for the platform. Now, with that understanding, we are excited to enter the LATAM market with a proven strategy, growing audience, and with Audio.ad as a respected partner. We are optimistic about LATAM embracing TuneIn and Audio.ad as our advertising solution."
TuneIn recently hired Holly Lim as its new CFO. The company also debuted a windowing program called First Play that offers exclusive access to podcast episodes a week in advance.