Audible made its name in the digital space selling subscriptions to audiobooks. Now, as podcasting's star continues to rise, the Amazon-owned company appears to be shifting its focus to take advantage of the newest trend.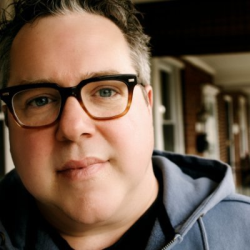 Most recently, the company has hired Eric Nuzum, who was vice president of programming at NPR. Nuzum was responsible for developing and finding some of the public radio group's best-known shows, including "Wait! Wait! Don't Tell Me" and "Invisibilia." Audible has not yet announced shows that he will oversee in his new position as senior vice president of original content. However, his title indicates how seriously Audible is taking its efforts in creating new audio material.
It's early enough in Audible's foray that we can't predict whether or how it will apply its usual paid-listening structure of audiobooks to any original podcast content. Comedian Michael Ian Black hosted an episodic interview show for Audible earlier this year. The show was made available through Audible's app for 99 cents per episode, an unusual — but hardly unprecedented — example of on-demand audio that the user must pay to hear. As podcasting continues to attract both attention and funding, it's likely that platforms will experiment with new models for turning serialized audio content into a viable business.