When was the last time you returned a book you purchased? Customer returns of physical books are rare. An Amazon Kindle ebook can be returned by a reader within seven days, a policy which protects customers who accidentally touched the 1-Click button of a book they didn't intend to buy.
In Audible, the preeminent audiobook outlet, returns are allowed for a full year in the U.S., and even encouraged in the company's marketing of its membership plan.
The Problem
That lengthy return period has played havoc with two main creative layers in the audiobook industry:
Rights holders (commonly abbreviated as RHs) which include publishers and independent authors
Voice performers who narrate audiobooks, in contractual relationships with RHs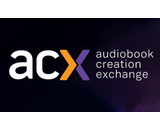 In Audible, both these groups are managed by parent company Amazon through an entity called ACX (Audiobook Creation Exchange). ACX is both a gateway for placing books in the Audible store, and a marketplace which brings together RHs and narrators/producers. In ACX, the contracts stipulating payment terms for RHs and narrators are made and executed by ACX, and ACX also handles royalty accounting and payments. In a certain way of seeing it, ACX is the publisher of the audiobook (and a distributor to other outlets like Apple Books and AudioBookstore).
The gigantic one-year grace period for audiobook returns makes for payment tangles and unwelcome surprise payment reductions. In one scalding indictment published in November (Audiblegate!), successful indie author Susan May documented problems stemming from an unlimited return policy, inconsistent royalty accounting, and lost revenue. She included screenshots of her royalty statements and Audible's public return policy in its marketing. ("Easy Exchanges: Swap any premium selection title for something you love. Always free. No questions asked." And, "Exchanging any title purchased with a credit is free and easy.") In the Audible app, touchpoints for exchanges and returns are in the main navigation menues.
In our Audible test app, we see this membership benefit: "Exchange titles if you don't love them." That one statement illustrates how audiobooks are treated differently from paper books and ebooks, to the detriment of authors, publishers, and voice performers who have royalty-share deals. (Narrators are paid either via royalty share, or with a straight fee based on the book length.)
The Fix
Last year over 12,000 authors signed a letter of protest (backed by the Author's Guild in the U.S. and the Society of Authors in the UK). They claimed lost royalties of 15% to 50%. As 2021 arrived, Amazon dropped some good news for them for the new year: A changed return policy. Customers may still return books within 365 days of purchase, but royalties to authors and narrators/producers remain untouched if the return is after seven days of purchase. (Audible now also grants RHs an exit from the store after 90 days, which is new. If the narrator is in a royalty deal, that person must agree to the exit.)
The seven-day corrective is intended to reduce confusion, accounting delays, and lost income. At the same time, it's worth noting that seven days is enough time for an avid listener to consume an entire book. (Audiobook lengths are estimated by ACX as 10,000 words equaling one hour. In our anecdotal experience in ACX, we've observed more books under that threshold than over it.) We have not seen any data showing how many returns historically happen after the seven-day window. It is those returns which will no longer penalize RHs.
In response, The Author's Guild made this statement: "Today we welcome Audible's announcement of the latest changes to ACX's terms in response to the campaign to address and remediate the widely expressed concerns of authors, narrators, and audiobook purchasers."
Not everyone is happy; especially not Susan May, who remains focused on accounting and reporting issues. As quoted in The Guardian: "We believe Audible's change in policy has been a poorly considered response to serious concerns by rights holders who collectively have lost, and continue to lose, possibly millions each month from this programme, which only benefits Audible," May said. "Until Audible supplies returns data in a transparent and timely manner we can't know our losses and authors have their doubts very much will change in our favour."
.