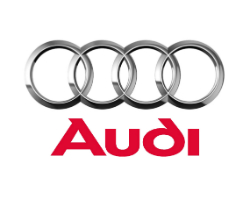 Audi, which recently replaced BMW as the top-selling premium car company, has included HD Radio as standard equipment in the 2015 Audio A3, which is appearing in dealer lots now. The announcement comes from iBiquity Digital, the developer of HD Radio technology.
At the same time, an announcement comes from Audi that it is adopting CarPlay, Apple's digital-dashboard operating system. Specific car models are not identified, but at least some 2015 models will have CarPlay.
Audi was a founding member of Google's competing Open Automotive Alliance, which seeks to power digital dashboards with Google's Android operating system, or a derivative of it. Audi is not the only car company cooperating with both Google and Apple, which makes sense. Just as consumers are divided between Google/Android and Apple/iOS in their choice of smartphones and tablets, it is easy to imagine a car-buying scenario in which drivers choose from Google and Apple infotainment systems in cars.