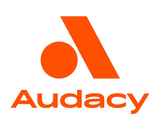 Audacy reported its fourth quarter earnings, and while earnings were up three percent for the year, expenses grew by twice that, pulling down the company's EBITDA down six percent — "a far cry from what we had anticipated," said Chairman and CEO David Field.
The Audacy podcast business delivered a nine percent increase in Q4 downloads compared to the previous year. U.S. listeners grew, too, by 15% — that translates to 43-million uniques in the quarter, 29-million of them in the U.S.
David Field noted that the company's home-grown sports podcast network, 2,400 Sports, received "particularly strong growth," with a seven-times increase in downloads from the previous year … "albeit from a small base," he noted.
Digital growth as a whole tallied at two percent for the quarter, or 5% without the podcast part. On the flip side of that calculation, the podcast business separately was down 8%. Looking at full-year 2022, podcasting gained a single percentage point in revenue, while all digital was up 9%.
A revenue breakdown PDF is HERE.
---