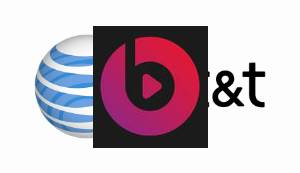 Demonstrating that blockbuster business deals can quickly change, AT&T has stopped offering new Beats Music subscriptions to its customers. Existing Beats subscriptions that were launched within the AT&T phone plans will continue unaffected.
The news was reported by MacRumors after confirming with AT&T sources.
Beats Music launched its high-profile subscription service in January, bolstered by a major telecom deal with AT&T. Subscribers to the wireless company's phone plans could add Beats Music to their household bills, with a monthly price discounted from the stand-alone Beats pricing. At the time the deal was the most significant U.S. tie-up of a music service with a telecom company.
In May, Beats Music was acquired by Apple. Speculation immediately ensued about the future of the AT&T bundle, and even the Beats Music brand inside Apple's music ecosystem. That latter question was put in bold relief recently with rumors that Apple would shutter the Beats Music brand.
With AT&T stepping out of the Beats sign-up picture, implying an unwinding of the once-blockbuster deal, observers can take directional guidance: Apple wants full control of Beats Music, with re-branding a clear possibility. A report earlier this month, indicating that Apple was re-negotiating music licenses with labels and seeking to lower the Beats Music subscription price, also points to the tech company taking control of the entire customer acquisition funnel.