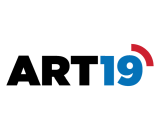 Podcast technology company ART19 is announcing a new platform layer which, in Founder/CEO Sean Carr's words, seeks to "push audio ad tech to catch up to other industries."
The Inventory Management and Forecasting Platform assesses total ad availability in podcasts new and old, matches the inventory with performance projection (basically, how many times the ad will be heard), and models total campaign goals with more exactness than previously. The forecasting part is important to Carr: "For as long as we've been in business, our network customers have been clamoring for better inventory management and forecasting tools," he said. "The number of variables that go into doing this properly, however, presented a monumental challenge. This release has been in the making for two years."
ART19 emphasizes that these inventory management and campaign prediction tools are common in other digital categories. Throughout the renaissance of podcasting over the last six years, the medium has suffered by comparison with the ad tech in digital display and digital video. That state of affairs has made podcasting something of a black box for advertisers and agency buyers who cannot always inform their clients of campaign expectations and campaign results according to modern digital advertising expectations. While many breakthroughs across many companies have improved the situation, ART19 is stressing that the Inventory Management and Forecasting Platform solves a crucial issue.
According to the press release, the new tech "allows ad sellers and campaign managers to forecast and manage dynamic ad inventory across podcast catalogs, including new and old episodes. These features address one of the biggest pain points in the podcast industry, opening up untapped revenue streams, and providing publishers with long-overdue professional ad tech tools."
"Now you can finally sell the right amount of ad space and know whether your campaigns are likely to over or underdeliver," Sean Carr added. "That means better optimization, happier clients, and higher revenue. We're proud to push audio ad tech to catch up to other industries with professional tools."
In making its projections of listening and campaign results, part of the new technology looks at historical results of back episodes. When that track record is not sufficient for a reliable projection, the company has developed what it calls "lookalike models" to make a predictive structure.
ART19 is bringing out this new development with an accolade from one of its clients, Wondery: "ART19's Inventory Management is a single, clean place that houses all of our ad inventory — it's simply a game-changer," said Wondery CEO Hernan Lopez.