In this time of flux, defined by COVID uncertainty, upheaval in the streets, and an upcoming US presidential election, the Interactive Advertising Bureau (IAB) has released a study in which ad buyers were surveyed about their expected allocations in the second half of 2020.
The results speak strongly for podcasting on the digital side, and traditional radio fars reasonably well on the analog side.
In digital channels, podcasting is ranked alongside digital display, non-podcast digital audio, digital video, and other normal IAB categories (see below). The survey results show that podcasting might enjoy more ad buying in the second half of 2020 than the same period last year. (Important to realize the comparative period is H2 2019, not the depressed first half of this year.)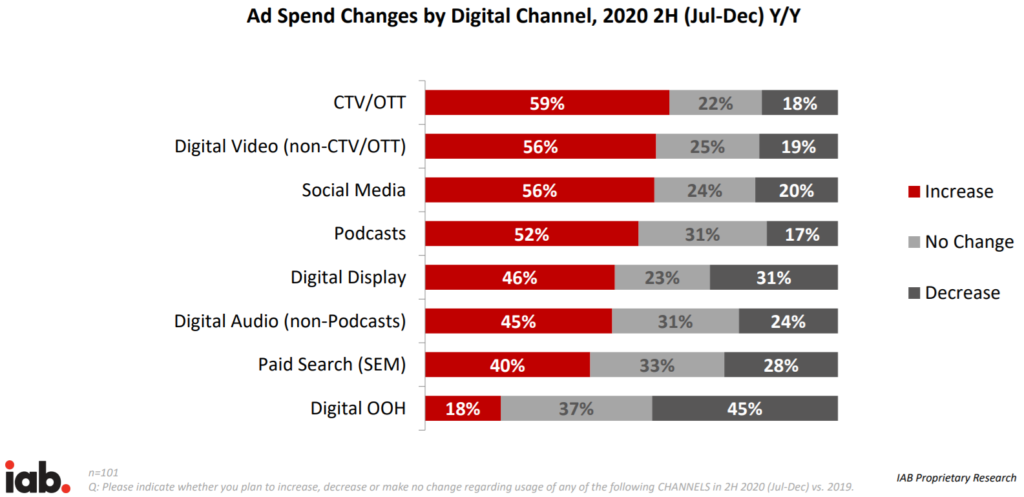 In traditional buying channels (non-digital), terrestrial radio is projected to suffer a dip compared to H2 2019 — and it is not alone, as all the categories in the graph below are predicted to get less buy-in than last year's second half.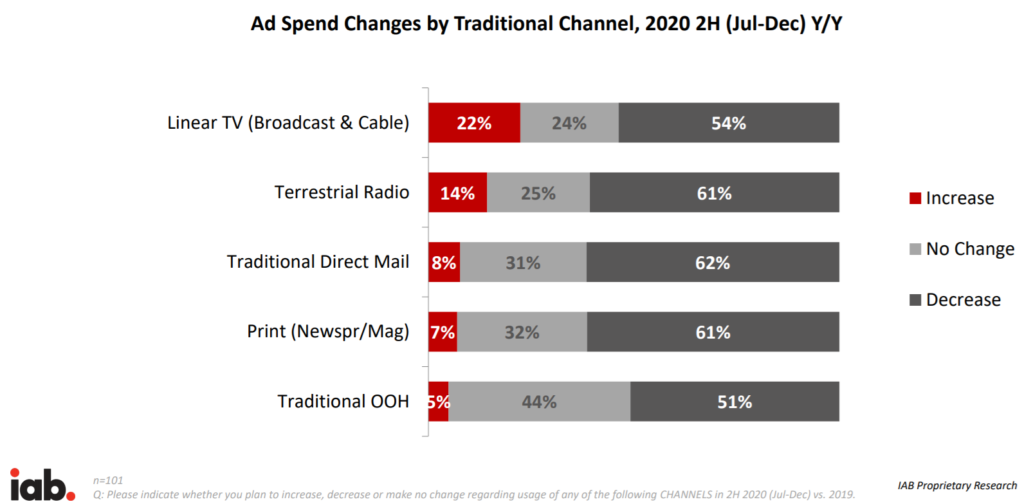 But, the estimated downward change in buying during Q3 and Q4 is less severe for radio than for other traditional categories except TV: