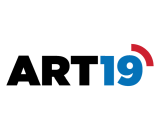 ART19, the hosting, distribution, ad-serving, and audience measurement podcast company, is announcing today that its targeted podcast marketplace includes over 200 ongoing shows. Participating publishers include Macmillan, Kast Media, Headgum, The Paragon Collective, and Techmeme / Ride Home Media. The marketplace addresses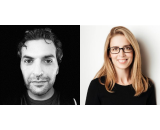 This announcement is a follow-on from the company's blockbuster recruitment of Lex Friedman and Korri Kolesa from Sticher/Midroll (Friedman is CRO and Kolesa is COO). Those two advertising executives are changing ART19's industry positioning from a pure tech/hosting company to, additionally, a service which equips advertisers with services to reach audiences. The evolution began quickly, as the targeted marketplace was quietly launched in April.
Targeting is key, as you might expect. ""Our advertisers appreciate that targeting means every listener hearing their ad is pre-qualified," Kolesa said. "And listeners appreciate hearing ads that consistently feel relevant to them." This type of individual targeting is familiar to advertisers in the context of streaming music (e.g. Pandora and Spotify Free) but is less established in podcasting which traditional segments audiences based on the blunt indicator of show topicality. ART19 is promoting the creating of thousands of proprietary audience segments — in addition to show category and geography.
"Our best-in-class deterministic targeting means that ad buyers can craft personalized messages on a listener-by-listener basis," said Lex Friedman. "We're bringing the smarts and effectiveness of digital advertising to podcasts."
The marketplace has a reach which the company describes as, "millions of podcast downloads every month for the industry's largest shows." The program is currently invitation-only.