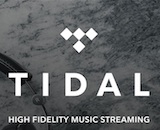 One of Tidal's artist-owners has confessed that the launch of the boutique streaming service was a bit disastrous. Win Butler, frontman of The Arcade Fire, gave an interview to The Independent about Tidal and the band's involvement in the company. "It was a poorly managed launch, but conceptually the thing that we liked about Tidal was that it's HD streaming quality," he said.
Butler had an insightful take on why Tidal's entrance was so rocky, noting that the flip side of an artist-led operation is that performers don't usually know much about public relations. But he also pointed to the major label demands as a factor in Tidal's pricing at $20. "The major label music industry has completely ruined every aspect of their business," he said. "At every step of the way they've had the tools offered to them to create an industry that works, and they've completely blown it."
But he doesn't seem to regret participating in the Tidal project. "It seems silly, for fear of being embarrassed, to not at least sit at the table with Jay Z, Kanye and Daft Punk and talk about art and music and how it's going to be distributed," he said.