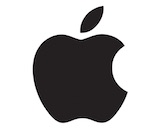 Apple released some mind-boggling financial figures from the first quarter in its latest SEC filing. The company's net income for Q1 was $18.02 billion on net sales of nearly $74.6 billion.
Underneath the huge revenue, though, the news was not so good for iTunes. The platform saw overall growth to hit $2.6 billion in net sales in the first quarter, up from $2.4 billion in Q1 2014. That boost was largely courtesy of the App Store, though. On the other side of the iTunes coin was a year-over-year 7% drop in net sales of digital media. That includes music, movies, TV shows, and books purchased through the iTunes store.
Although downloads used to be an encouraging metric for the digital and online music industry, many of the latest reports have shown a steady drop in interest for that format. As early on as the first half of 2014, RIAA's metrics showed a decline in downloaded music, with singles revenue falling 11% and downloaded album revenue down 14%. Nielsen's 2014 year-in-review found a similar lack of interest in downloads compared with streaming. Since Apple has brought Beats Music into the fold, the industry is waiting to see how the streaming technology might help the company offset that downward download trend.