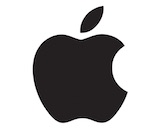 Apple is now hosting some musical rivals on its set-top box. This week, the Apple TV received apps for both Spotify and Amazon Music.
For Spotify, the app is available for the Apple TV HD and 4K models. It was released earlier this week, bringing the full service to the set-top box for audio playback via television and home entertainment systems.
Amazon Music also launched on Apple TV this week, also for the 4K and HD versions of the devices. It is available in 13 markets: U.S., UK, Australia, New Zealand, Brazil, Canada, France, Italy, Spain, Germany, Mexico, Japan, and India. Once the app has been paired with an Amazon account, users can explore the free Amazon Music streaming option or access their Amazon Music Unlimited library.
These moves are part of a recent wave of Apple gradually opening up more support for third-party companies, even rivals, to work easily with its products.