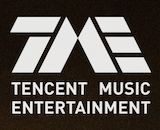 Two independent music distributors have entered a partnership with China's Tencent Music Entertainment. The deal means that TuneCore and CD Baby can bring their clients' work to audiences the huge Chinese audience. Tencent owns the QQMusic, KuGou, and Kuwo streaming services, which command a combined 652 million mobile monthly active users.
"We create partnerships, tools and services that bring the greatest possible value to musicians," TuneCore CEO Scott Ackerman said, "and this alliance with Tencent Music is a tremendous opportunity in a fast-growing and sought-after market."
"Making our members' music available in the world's largest market for streaming subscribers offers tremendous potential for independent and emerging artists to be heard and connect with fans," said Tracy Maddux, CEO of CD Baby.
Tencent Music is allegedly being investigated for its dominance over China's music market. The nation's anti-trust authority is reviewing the company's deals with the major labels, which Tencent has exclusive licenses with that it then sublicenses to other local music companies.