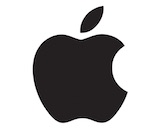 Apple had said it would be pumping $1 billion into video over the next year, and its latest programming development could explain that high price tag. The company has reportedly inked a deal to revive Amazing Stories, the mid-1980s show from Steven Spielberg. The film legend's Amblin Entertainment has agreed to produce 10 episodes of a reboot with an expected budget of $5 million per episode.
The original program was a science fiction and horror anthology show that secured five Emmys during its two years on the air at NBC. Spielberg is expected to be involved with the reboot at some level, possibly as an executive producer, but with no confirmed credits yet. Bryan Fuller, whose credits include Hannibal, Star Trek: Voyager, Star Trek: Discovery, and Heroes, is currently attached as the showrunner.
Apple is still more firmly entrenched in the digital music space than in TV/film, and its recent video projects have mostly had a musical bent. The tech giant doesn't have the same degree of infrastructure yet as a streaming video platform, at least not on the scale of the companies it will be competing against: Amazon, Netflix, or Hulu. We'll be watching its progress closely.