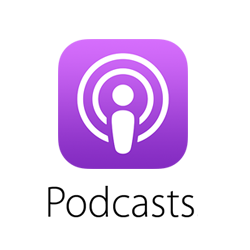 Apple may be looking to shore up its podcast dominance with exclusive content. Bloomberg reported that the company wants to invest in original podcasts that would only be available on its Apple Podcasts platform. Apple has not commented on this potential new direction in podcasting.
The exact nature of these possible deals is unclear from Bloomberg's sources, who told the publication that Apple leadership has "reached out to media companies and their representatives to discuss buying exclusive rights to podcasts." That could mean Apple is interested in holding the exclusive distribution rights to existing shows or that it wants to collaborate with a production team for projects designed exclusively for Apple Podcasts.
Although Apple has long been one of the most popular places to follow podcasts, recent investments by Spotify and Google have been successfully attracting the attention of listeners. Spotify in particular has leaned hard into the exclusive show approach, inking contracts with existing programs as well as commissioning originals. In a recent Westwood One podcasting report, 33% of respondents claimed to use Spotify as their listening platform. Apple Podcasts was cited by 41% of respondents.
Apple is in the process of overhauling its audio properties, with the imminent end of iTunes and a launch of separate apps for Apple Music and Apple Podcasts on both mobile and laptop devices. If it is pursuing exclusive content deals, it's likely that those are meant to both help the company compete with Spotify and to help smooth the transition away from iTunes by giving listeners an extra reason to weather the change.
Exclusive shows have a clearer appeal for the distribution platforms – they provide leverage to keep listeners hooked into that ecosystem – but the value proposition for listeners is less clear. At this stage in the podcast business, listeners aren't facing the same financial hurdles as they have with exclusive album releases gated to on-demand streaming subscriptions. But they may need to start keeping closer track of their favorite shows and where to find them. Despite current trends of regular podcast listeners being avid consumers of the format, adding complications or barriers to listening could create an impact on how many shows people follow or how frequently.