In a significant upgrade to its reporting features and production requirements, Apple Podcasts has released and defined new podcast metrics for subscription podcast owners, and audio guidelines for subscription podcast producers.
On the metrics front, Apple is supplying four key data: Followers, Listeners, Engaged Listeners, and Plays. As the illustration below shows, there is also an important "Time Listened" indicator, and lists of top countries and top cities.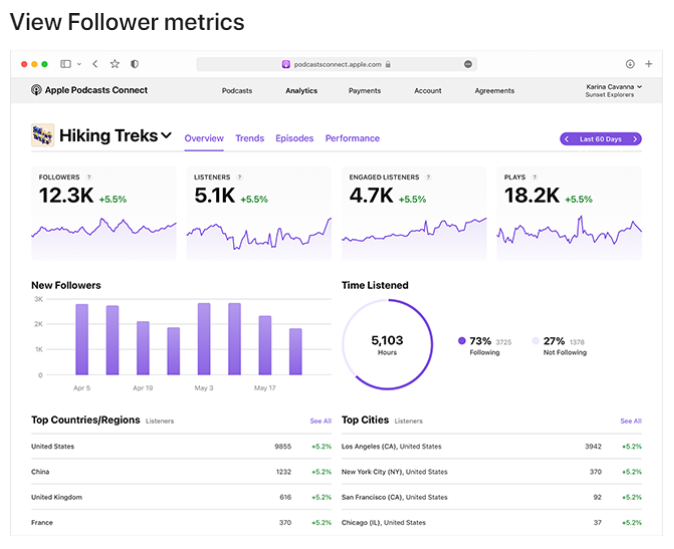 On the production side, MP3 is now an accepted file format for subscriber audio, joining WAV and FLAC. Apple provides audio specs for producers HERE.