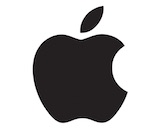 Since its debut, the iTunes platform has been synonymous with the music industry's adaptation to a digital world. Over the years, it grew to be Apple's unifying source for libraries for music, podcasts, and video as well as its download store for all multimedia. This week, Apple has rolled out its new operating system for Mac computers, Catalina, and with it, the company marks the end of its iTunes era, reflecting the entertainment business' shift to streaming models that offer access rather than ownership.
Under the latest update to Mac computers, there will be three separate apps to take over tasks that had fallen under the iTunes umbrella. Apple Music will be host to listeners' owned digital libraries as well as housing the streaming service of the same name. All podcast content will move to a new Apple Podcasts app and all television and movie content will live in the Apple TV app on Mac devices.
iTunes will continue to exist on Macs in a much more limited capacity. The platform will remain the platform for purchasing music for digital download, but that is the only role it will serve. The United States' music market has shifted dramatically away from these purchases in favor of streaming in recent years, and that trend has been echoed globally, so it seems unlikely that Apple will see much adverse impact from putting each service in its own app or from reducing the importance of the iTunes brand. The only immediate concerns are whether the new software will be intuitive and obvious for users to make the transition, and we'll be seeing that reaction as more people update their devices.
The new operating system brings the experience of media on Apple computers in line with the changes it has already made on mobile, where the iTunes app is only a storefront and all media consumption happens on dedicated apps for music, podcasts, and television. People who have already gotten used to separate programs within Apple's mobile ecosystem will likely be familiar with the new approach.
For Windows users, nothing will change about iTunes for the time being. Apple may opt to discontinue support at a later date, but this change is currently just for devices running the newest version of macOS.