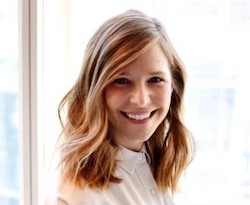 Apple Music has made a new hire for its publishing unit. Lindsay Rothschild is the new head of creative services in North America for the division. She joins the company from Google, where she was in charge of songwriter and publisher relations at YouTube and led the music publishing business development for YouTube and Google Play. She began in this role on April 29.
Rothschild is the second major hire for Apple Music's publishing creative services team. The unit launched in May 2018 under the leadership of Elena Segal.
Apple may be in a particularly positive place to work with the music publishing industry. A quartet of streaming services — Spotify, Google, Pandora, and Amazon — have filed an appeal of the mechanical licensing rates set by the Copyright Royalty Board for the 2018 to 2022 period. Apple notably chose not to participate, and its willingness to accept the set rates could make publishers more inclined to work with the streaming platform.