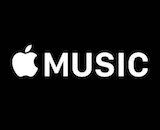 Apple Music is pursuing new partnerships to bring the streaming service to new audiences. The latest tie-up will give Apple Music subscribers access to their music on American Airlines flights without needing to purchase WiFi. The deal is available on domestic flights for planes equipped with Viasat satellite WiFi beginning February 1.
"For most travelers, having music to listen to on the plane is just as important as anything they pack in their suitcases," said Oliver Schusser, vice president of Apple Music. "With the addition of Apple Music on American flights, we are excited that customers can now enjoy their music in even more places. Subscribers can stream all their favorite songs and artists in the air, and continue to listen to their personal library offline, giving them everything they need to truly sit back, relax and enjoy their flight."
Apple Music has secured a few new or expanded deals already in 2019, such as the UK's Sunderland AFC and a permanent Verizon bundle.