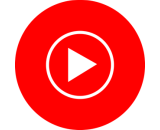 YouTube announced that its music service is now available on Sonos speakers. YouTube Music, including features such as the recommended listening, new releases, charts, and the Your Mixtape playlist, are now available on all Sonos products. The integration is rolling out in all markets where YouTube Music and YouTube Music Premium are available.
Although a smart speaker and a music video platform seems like an odd match, YouTube Music allows listening to audio only. The option to play through a Sonos seems like a pitch to encourage more at-home listening for serious fans of the platform.
Sonos has been positioning itself as an agnostic smart speaker option, with support for many music platforms and AI assistants. It is working toward a rollout of Google Assistant on its smart speakers and made new APIs available to developers for additional third-party integrations in smart home setups.