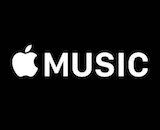 Apple Music is putting a brighter spotlight on classical music thanks to its partnership with Deutsche Grammophon. The classical music label is helping to curate The DG Playlist, which will feature recordings from across its 120 years in operation. To mark the launch, pianist Daniil Trifonov, tenor Rolando Villazón, and cellist Peter Gregson will lend their formidable ears to programming Apple Music's main composer radio stations for Mozart, Bach, and Beethoven.
"In a world where attention spans have become shorter and classical music content more ubiquitous, people must think wisely before spending their limited time and resources," said Dr. Clemens Trautmann, president of Deutsche Grammophon. "Together with our partner Apple Music, we aim to enable discovery and provide orientation to everything that is essential in classical music. We also embrace the opportunity to present short-form and long-form video productions in a significant way, making the service a cornerstone of DG's global audio-visual strategy."
The playlist launched on Friday, and it includes video performances by Trifonov and bass singer Ildar Abdrazakov. The news follows the announcement that Apple Music will host an entire performance of the Charles Gounod opera Roméo et Juliette as a visual album on the streaming service, also on the back of its partnership with the label.
"I am delighted to have the opportunity to share my work on Apple Music, thanks to my label's new space there allowing artists like myself to share their music with the classical community," said Trifonov. "I feel privileged to be the first classical artist to present an audio-visual playlist of my performance videos; I have dear memories of conceiving and creating them over the past few years, and I'm excited for them to be available widely on Apple Music."