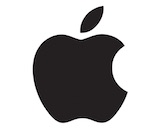 Apple was already slow out of the starting gate when it belatedly launched the HomePod, but the company may be looking to revise its approach to be more competitive in the smart home segment.
Bloomberg reported that Apple has been making hires for new projects in smart home software and hardware. This new strategy would involve encouraging more third-party developers to make products that would connect with the Siri voice assistant and with its HomeKit platform. The report claimed that Apple may also be looking to make additional smart home devices in-house besides the HomePod.
In typical Apple fashion, a representative from the tech business declined to give Bloomberg a comment.
A new approach could be critical for Apple. HomePod sales have continued to trail far behind the multiple smart speakers made by Amazon and Google. And while Apple had planned to release a new user update for the HomePod that would add support for multiple users and other features, the update has been pulled after it appeared to have bricked several of the products. A revised version of the update is expected soon.