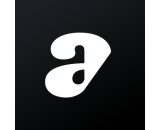 Acast shared two announcements for its podcast business today. First, it introduced a new division for the creation of original podcast content. Second, it has received certification from the IAB.
Acast Studios will focus on co-funding and co-creating new audio programs with storytellers around the world. The branch is launching with a show called The Score: Bank Robber Diaries. The podcast tells the story of former bank robber turned Hollywood writer and consultant Joe Loya. It is a co-production with Western Sound led by producer Ben Adair, whose credits include Dr. Death. He will also produce the second season, which will cover a new personal story from the world of true crime.
"I've wanted to bring Joe's engrossing and jaw-dropping story to listeners for a long time — from his troubled childhood, to his crazy heists, to his powerful ability to transform and forgive," Adair said. "And Acast Studios is the perfect partner. They get exactly how to launch and grow successful podcasts, backed up by the might of Acast's global network and tools for creators. We really can't wait for everyone to hear this amazing story."
The Score will debut on November 12. Acast Studios has more original programming slating to launch in 2020 and in the coming years.
The second development for Acast is that it received a seal of approval from the IAB Tech Lab Measurement Compliance Program. The company's analytics are now certified under the 2.0 version of the IAB guidelines.
"Acast is in a unique position in that we are platform-agnostic and we operate in more countries than any other podcast company," CEO Ross Adams said. "We see the real need for a consistent global measurement standard that can build confidence, not least for our international publishers and podcasters who have listeners around the world. I'm looking forward to seeing how these new processes will help push the industry forward, and open it up for even more advertiser money to flood into the space."