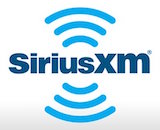 Sirius XM announced that its programming will be adding support for Google Assistant. The company said its audio content will begin rolling out on Google Nest smart speakers and displays over the next week. This launch will bring Sirius XM material available on the Google Home app for both Android and iOS devices.
Integration with Google Assistant means that Sirius XM listeners will be able to navigate through the satellite radio company's music and talk programming with voice commands. There are voice skills to play specific channels. Owners of Nest devices with screens will also get access to a selection of Sirius XM video clips, including interviews and in-studio performances, chosen for Google Assistant use.
Google and Sirius XM also plan to make joint offers to consumers. New and current Google Nest and Google Home owners will get a free three-month trial of Sirius XM programming, as well as promotional discounts for audio access plans.
"The Google Assistant and Google Nest's portfolio of connected home devices, including the Google Home and Nest Hub, utilize intuitive voice recognition technology that make them a great way for subscribers to experience SiriusXM's compelling and exclusive content in the home," said Jennifer Witz, SiriusXM president of sales, marketing and operations. "We are excited to add Google Nest and Google Home devices to the roster of in-home listening options for our subscribers with streaming access, which now number more than 30 million. Teaming up with Google to deliver great deals on our unparalleled bundle of programming and Google's outstanding products is a win-win for consumers this holiday season."