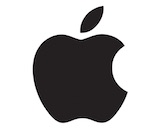 Apple shared its financial results for the fiscal first quarter ending December 30. Quarterly revenue totaled $88.3 billion, up 13% on-year to reach an all-time record. Net income reached $20 billion, or $3.89 per share. The period was boosted by iPhone performance, and the company's active installed base of devices grew 30% over two years to 1.3 billion.
"We're thrilled to report the biggest quarter in Apple's history, with broad-based growth that included the highest revenue ever from a new iPhone lineup," CEO Tim Cook said. "iPhone X surpassed our expectations and has been our top-selling iPhone every week since it shipped in November."
Apple reported revenue of $8.47 billion for its Services division, which includes iTunes and Apple Music. The tech company has not offered many specifics lately around its streaming service. As of September, several top execs told Billboard that Apple Music had 30 million subscribers. Given the large active installed base, there's still a large potential audience for Apple to tap into.