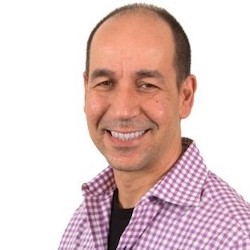 After previous hints that it would be reframing its approach, Apple has reportedly hired Sam Jadallah to lead its smart home business. CNBC reported that Apple has picked up the former Microsoft executive, who most recently was CEO of a smart lock company called Otto. Neither Apple nor Jadallah have commented on the development.
Apple has trailed behind other tech majors in the smart home space. Its HomePod smart speaker came to market long after Amazon and Google had released multiple products in the segment, and its market share remains small. Even though Siri has been one of the longest-running voice assistants, reviewers criticized the voice controls on the HomePod.
It's unclear what Apple wants for a new approach to smart home, but changes do seem to be afoot. Apple reportedly removed Bill Stasior as head of its Siri unit earlier this year, and the addition of Jadallah could bring a broader experience set to the company's strategy going forward.