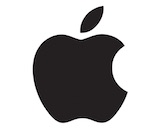 Apple is embarking on a new strategy for its AI department. Notably, Bill Stasior has reportedly been removed as the head of the Siri team, which he had helmed since joining the tech company in 2012. He was hired by former Apple exec Scott Forstall, who is no longer with the company. Stasior is still working at Apple, although no longer in the same capacity.
John Giannendrea, Apple senior vice president of machine learning and AI, is reportedly responsible for the changing of leadership at the company. The new strategy allegedly favors long-term research instead of minor upgrades. The company has not shared a timeline for finding new leadership for Siri.
Even though Siri has been available in Apple devices for a long time, the company has been trailing behind Amazon and Google in the voice AI space. Both its rivals have a larger suite of smart speakers and other smart home tech. Also the Apple HomePod was consistently dinged in reviews for not being a comprehensive enough assistant for at-home listening.