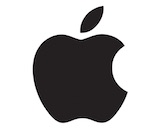 Apple has acquired Pop Up Archive, the online platform of building tools to transcribe, organize, and search audio files. This acquisition includes podcast search engine Audiosear.ch, which shuttered late last month. Nick Quah broke the news in his Hot Pod newsletter. Apple's only comment on the development is its stock statement: "Apple buys smaller technology companies from time to time, and we generally do not discuss our purpose or plans."
Pop Up Archive was founded in 2012. Over the years, it developed a close relationship with podcast company PRX, and grew thanks to investments from Bloomberg Beta, 500 Startups, and the Knight Foundation.
Apple remains one of the most powerful players in podcasting. Its Apple Podcast platform distributes a huge portion of all podcasts, estimated to be between 50% and 70% of all available downloads. The addition of Pop Up Archive to Apple's assets could enhance the company's promise to supply download and listening analytics to podcast producers.