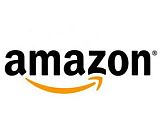 Amazon announced a new option for its Alexa voice-activated assistant designed for companies and enterprise operations. Alexa for Business can assist with tasks such as starting conference calls, scheduling meetings, and ordering office supplies. It also supports a growing roster of skills from third-party sources such as Salesforce, Polycom, and Concur. Companies can also design their own skills to target the specific needs of their employees.
"Tens of millions of people already count on Alexa at home, in their cars, and on mobile devices to answer questions, provide news and information, and stay connected to friends and family," said Peter Hill, director of productivity applications for Amazon Web Services. "Alexa for Business extends the simplicity of voice control to the workplace, while adding powerful tools to help businesses deploy and manage devices, create skills, and deliver voice-first experiences in a scalable way—all backed by the AWS Cloud."
The press release positions this as a corporate option that can scale from a single Alexa-powered device in a common space, such as a break room or conference room, to individuals at their desks. The Alexa for Business Starter Kit includes a suite of the second generation Amazon Echo and Echo Dot speakers, as well as two of the new Echo Show devices.