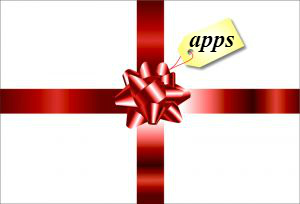 Items of interest in the music-app realm: Google Play Music updates its Apple app, Rdio gives smoother listening to Android users, and iTunes Radio is rumored to go local.
Google All Access: Google update its Play app in the iOS store, so iPhone and iPod users get some feature improvements. The most important update allows All Access subscribers to edit their streaming playlists in the app. Why wasn't that always a feature, you ask? No good answer is forthcoming. Before now, Apple app users had to edit their playlists on the All Access website. Also new — Shuffle Artist, which imitates the Shuffle feature Spotify introduced in December.
Rdio goes gapless: One long-standing, attractive feature in the Spotify apps is "gapless" playback, which fades in the next song during the last second of the current song, like a radio segue. Rdio's got it now … well, for Android. Apple users wait in line, disgruntled by those annoying breaks between songs.
iTunes Radio rumored to add local stations, and commercials: The 9to5Mac blog reported unnamed sources claiming that iTunes Radio is adding 42 local NPR stations to its lineup, as well as ESPN audio. Our testing finds no such thing, yet. In a parallel and potentially related report, The Information cites sources who say that Apple is ramping up local-ad sales into iTunes Radio. Doing so would stab into one of Pandora's strengths; the market-leading Internet radio service has been building local sales teams in dozens of markets, and easily segments its audience geographically.