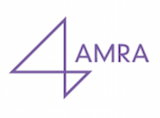 YouTube has entered an international deal with AMRA, the U.S.-based collecting society, to collect music royalties in more than 100 markets. The deal could streamline the process of collecting royalties for writers represented by AMRA and its parent company, Kobalt. Although it excludes North America, the arrangement could have greater efficiency in the represented countries since local collection societies operating there won't be taking a cut. The deal covers all video uploads to YouTube, and AMRA will be able to tell clients in real time where their songs are being played.
"The volume and speed, particularly on a global scale, of collecting this revenue from millions of videos is extremely complex," AMRA said in a statement. "This deal accelerates that process and makes it easier by streamlining collections. As a result, AMRA's songwriter and artist clients will see more revenue at a faster speed."
London-based Kobalt re-introduced AMRA, the American Music Rights Association, in June. The digital rights collection society offers licensing to streaming companies and collecting writers' public performance royalties.