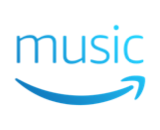 Amazon is rolling out its full-service streaming music subscription to Canada. Amazon Music Unlimited is now an option for Canadian listeners, who have had access to the more limited Amazon Prime Music service since November. The on-demand service is now available in more than 40 countries.
"We've seen such a positive customer response from the launch of Prime Music for Canada last year, and with today's launch we're excited to bring more customers even more choice and ways of discovering music with Alexa," said Sean McMullan, Amazon Music's head of international expansion. "We're thrilled for our Canadian customers to start streaming with Unlimited today, and begin enjoying expanded voice controls to play music for every moment."
Amazon is offering tiered pricing for Canadians, as it does for the U.S. The regular on-demand individual plan costs C$9.99 a month, while Prime members pay $7.99 a month. Family plans cost C$14.99 per month. Access on just a single Echo smart speaker device is available for C$3.99 per month. Any subscription tier is preceded by a 30-day free trial.