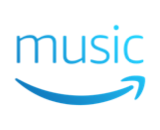 Amazon has followed through on the launch of an ad-supported streaming music service, a move that was initially scouted by Billboard earlier this week. However, the early reports did not include one pertinent detail: the platform will only be available through the company's Alexa voice assistant.
Anybody with an Alexa-enabled device can request music through a voice command. The free access delivers a selection of Amazon Music's top playlists and stations. The lean-back audio can be chosen based on a song, artist, era, or genre.
This free tier adds yet another access point to Amazon's musical offerings. Amazon offers on-demand and ad-free listening either through its Prime membership program, or at multiple price points with Amazon Music Unlimited. One of the Unlimited plans is akin to the free Alexa-focused service, with on-demand access on a single eligible Amazon Echo or Amazon Fire TV device for $3.99 a month.