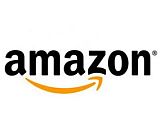 Amazon has been expanding into Brazil. The tech company introduced Amazon Prime and Amazon Music there last month, and now has rolled out two of its Echo line of smart speakers and Alexa voice assistant in the market.
The Alexa rollout will feature a new voice and language support for Brazilian Portuguese. The assistant will also have skills designed for this country and local information. "We're excited to introduce Alexa to customers in Brazil, with a custom-built experience that honors Brazil's language and unique culture," said Toni Reid, vice president of Amazon Alexa.
The company is also introducing the Echo Dot and Echo Show 5 in Brazil. The devices are available for pre-order and will begin shipping next week. The standard Amazon Echo will be made available locally in November.