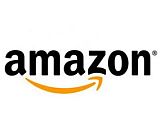 Amazon reported its fourth-quarter financial results, closing the year with more big numbers and a big focus on its smart speakers. Quarterly net sales grew 20% year-over-year to $72.4 billion. Net income was $3 billion, or $6.04 per diluted share, up from net income of $1.9 billion, or $3.75 per diluted share, in the final quarter of 2017.
In all of 2018, Amazon's net sales totaled $232.9 billion, up 31% from $177.9 billion in 2017. Excluding the favorable impact of $1.3 billion from foreign exchange rates, the net sales rose 30% on-year. Net income during the year reached $10.1 billion, or $20.14 per diluted share, more than three times the 2017 net income of $3.0 billion, or $6.15 per diluted share.
CEO and Founder Jeff Bezos gave a comment for the earnings press release, but his sole focus was the company's voice assistant and smart home collection:
"Alexa was very busy during her holiday season. Echo Dot was the best-selling item across all products on Amazon globally, and customers purchased millions more devices from the Echo family compared to last year," Bezos said. "The number of research scientists working on Alexa has more than doubled in the past year, and the results of the team's hard work are clear. In 2018, we improved Alexa's ability to understand requests and answer questions by more than 20% through advances in machine learning, we added billions of facts making Alexa more knowledgeable than ever, developers doubled the number of Alexa skills to over 80,000, and customers spoke to Alexa tens of billions more times in 2018 compared to 2017. We're energized by and grateful for the response, and you can count on us to keep working hard to bring even more invention to customers."
The Echo Dot was the top-selling product on Amazon globally during the holiday shopping season. Amazon Alexa is now compatible with more than 28,000 smart home devices, and the number of devices with Alexa support built in more than doubled over the course of 2018. There are more than 80,000 skills available in the Alexa Skills Store.
It was also a good year for Amazon's Prime membership program. The release announced that "tens of millions of customers" started Prime free trials or paid memberships during the holiday shopping season. Although the company did not give specific figures, it said that more customers signed up for Prime around the world in 2018 than in previous years.