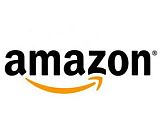 Amazon announced a rollout of several products in Canada. First, the Echo suite of smart speakers and the Alexa voice control system have launched in the country. Alexa will speak English with a Canadian accent and local customers will have more than 10,000 skills available to use. The Amazon Echo will cost C$129.99, while the smaller Echo Dot will cost C$69.99 and the larger Echo Plus will cost C$199.99. Amazon is offering a limited-time discount on all three to celebrate the Canadian launch.
"Tens of millions of customers are already using Alexa, and today we're excited to bring her to Canada with an experience designed from the ground up for our Canadian customers," said Tom Taylor, senior vice president for Amazon Alexa.
In addition, Amazon has launched Prime Music for Canadian listeners. The music service will be made available to any new and existing members of the Prime subscription tier. Prime Music will work with Alexa on the Echo line of devices. Amazon Music Unlimited, the company's full on-demand streaming service, has not launched in Canada yet.
"Music plays such an important role in our customers' lives, and we're excited to provide an even better Prime experience for Canada with the launch of Prime Music," said Mike Strauch, Amazon Canada's country manager. "The combination of music and natural language voice controls with Alexa, paired with playlists and stations developed uniquely for our customers, further highlights the value of Amazon Prime membership."