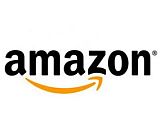 Amazon has two new developments around its voice assistant and smart speaker efforts. First, Amazon Alexa and the Amazon Echo line have launched in Italy and Spain. Both markets will have access to voice skills designed specifically for Italian and Spanish users. The smart speakers are available for pre-order in the new markets today and will begin shipping next week.
"Tens of millions of customers around the world are already using Alexa, and today we're excited to introduce her to our customers in Italy and Spain," said Toni Reid, vice president of Amazon Alexa. "We've built a new experience that honors the unique cultures in Italy and Spain, ensuring Alexa knows what matters most to customers just as a local would. Developers are an essential part of creating these new experiences, and Alexa launches with hundreds of skills including popular Italian and Spanish brands like RAI, Giallo Zafferano, BTicino, Televisión Española, Renfe, EL PAÍS, and a rich selection of Alexa devices from the likes of Sonos, Bose, Harman Kardon, NETGEAR, Sony, and more."
The other development is a way to submit feedback on Alexa voice skills. Voice Ratings lets users vocally assign a score to the experience after using a select number of skills. Previously, ratings could online be assigned in the Alexa skill store online or in the mobile app. Voicebot.ai reported that the voice ratings are currently in a limited trial.
"We're rolling out voice ratings globally to select skills, and hope to expand the number of skills that the feature supports," an Amazon representative told Voicebot.ai. "We're excited with the response we've seen so far and will continue to listen to customer and developer feedback."
With a more direct way to supply feedback, even just as a rating by number of stars, developers of Alexa skills may feel like they're getting a better read on how customers are using and reacting to their offerings.