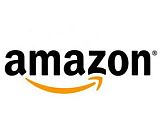 Amazon Music has updated its iOS app to add support for Apple CarPlay. This means that drivers with the in-vehicle digital dashboard can use it to access Prime Music, Music Unlimited, and their purchased or saved digital music from the retailer.
Amazon joins several other streaming music and audio apps available through CarPlay. Apple Music, naturally, has CarPlay support. Spotify, iHeartRadio, Pandora, Stitcher, Slacker Radio, Audible, and NPR One are also available through the infotainment dashboard.
The latest Infinite Dial research data revealed that drivers are increasing their use of owned digital music and online radio behind the wheel. However, uptake of those technologies still lags behind the clear top audio source: AM/FM radio.