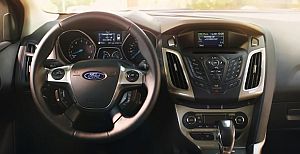 [Jennifer Lane is the CEO of RAIN Enterprises. This article originally appeared in her Audio4cast blog.]
By the end of this decade, 93% of new cars will offer streaming music as part of the built in entertainment system. That's the prediction of new research out from ABI Research in the UK, which forecasts that global shipments of streaming music enabled automotive infotainment systems will top 66 million by the end of 2019.
The study says that Digital and HD Radio formats will never scale to replace FM, and auto manufacturers will continue to include FM receivers in cars for many years. But listening to FM will gradually be replaced by streaming radio and music services as more and more cars become connected.
Car manufacturers know that in car entertainment systems are important to consumers, particularly younger ones. The race to integrate connected dashboard technology is on. As carmakers search for innovative platforms to call their own, fragmentation is high at this early stage. Streaming services like Pandora, iHeartradio and Spotify, looking for ubiquity, must integrate with each platform individually, an expensive challenge.
The impact of connected dashboards on the future of radio is high. A connected driver can receive highly targeted messages based on what they are driving, and where they are located, offering greatly enhanced value to advertisers, and higher net cpms for the music services.
We'll be discussing all of the developments, challenges, and impacts that the connected dashboard presents for our industry, with George Lynch, VP Automotive Biz Dev at Pandora; Michael Bergman, Senior Director, CEA; Jake Sigal, Founder, Livio; and other smart folks at RAIN Summit West on Sunday April 6th in Las Vegas. Join us and become part of the amazing buzz surrounding our industry at our biggest event of the year. Early registration rates end soon.