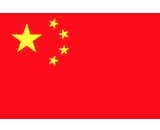 Two of China's major businesses announced a new deal that will impact the country's music landscape. Alibaba Group has acquired e-commerce platform Kaola from NetEase for about $2 billion. The deal will also see Alibaba invest about $700 million into NetEase Cloud Music.
The minority stake investment is part of the music platform's latest round of financing and is subject to certain closing conditions. If it does complete, NetEase will still be the controlling stakeholder of the freemium music service.
Both companies are conglomerates operating across the business and entertainment industries both in China and around the globe.
"The completion of this strategic transaction will allow NetEase to focus on its growth strategy, investing in markets that allow us to best leverage our competitive advantages. We remain fully committed to offering our users best-in-class and differentiated online content born from our relentless drive for craftsmanship and innovation," NetEase CEO William Ding said. "As the controlling shareholder of NetEase Cloud Music, we will continue to fully support the growth of this business, helping it to realize its strategic goals in the music industry."
Daniel Zhang, CEO at Alibaba Group, said that his company "looks forward to becoming a partner in the future development of NetEase Cloud Music and exploring innovative collaboration in the digital entertainment space."
Tencent, another Chinese conglomerate, is the current music market leader in China. The additional investment in rival NetEase Cloud Music could help the platform to gain more traction against the multiple services operated by Tencent.