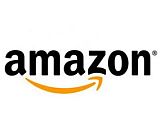 Amazon has launched new voice features for Prime Music and Amazon Music Unlimited listeners using its Alexa assistant. The updates will increase personalization of music requests and more conversational interactions with Alexa.
When customers give the "Alexa, play music," command, they will receive responses based on a blend of algorithms. These include music the person has liked or disliked and songs from their personalized playlists. Alexa will also register statements about how much a listener enjoys what's playing. It will adapt recommendations based on when a person says "Alexa, I like this song," "Alexa, this is my favorite," or "Alexa, I don't like this."
If somebody doesn't have a set sound in mind, Alexa can have a brief conversation with them to help pinpoint their mood. The person just needs to ask Alexa for help, either with something specific such as holiday music or general like a playlist. Alexa will ask a few questions to help narrow down genres, eras, and other preferences. Support for further questions will be added in the coming weeks.
The new features are for U.S. customers using Echo devices and for the Amazon Music app on both iOS and Android platforms.