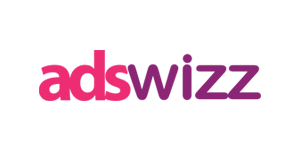 AdsWizz has announced that it is a finalist in three OMMA Awards. The OMMA Awards (Online Marketing Media and Advertising) exist to honor agencies and advertisers that engage and advance digital advertising.
This year, AdsWizz has been selected as a finalist in three categories:
Excellence in Online Advertising for Podcasts/Digital Audio
Excellence in Online Advertising for Programmatic
Online Marketing Excellence in Travel/Tourism
AdsWizz makes this clarification: "Two of the three awards recognize our first-to-market technology to dynamically deliver programmatic host-read ads on podcasts, as well as the smart speaker targeting capabilities on our platform. The third recognizes our innovation in audio attribution." The entire slate of award categories and finalists is HERE.
In explaining these placements, AdsWizz emphasizes that host-read ads are "proven to be more effective" and are "the future." As these award nominations verify, host reads can be married to programmatic insertion through pre-recording. Through one of the company's products, AudioMatic, agencies can write scripts which are automatically sent out to many podcast hosts, who can then choose to record these ads, and send them back to AdsWizz to have them delivered programmatically within the participating host's podcast.
.