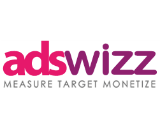 Ad technology company AdsWizz has entered into a global partnership with Publicis Groupe, a French multinational advertising and public relations firm. Under this deal, AdsWizz' AudioMatic demand side platform and AdWave will enable programmatic buying of digital audio advertising inventory for all of Publicis' agencies and buyers.
"We are proud to have been selected as an audio-centric DSP of choice by Publicis Groupe," AdsWizz CEO Alexis van de Wyer said. "We look forward to enabling their programmatic teams to combine the power of the audio ad format with the targeting, accountability, and efficiencies afforded by our programmatic platform."
AdsWizz's AudioMatic platform is marketed as the only demand-side platform (DSP) in the industry focused on digital audio. AudioMatic has planning and reporting tools that account for audio-specific attributes such as ad length and category separation. It can also measure listen-through rate, a key campaign performance indicator for digital audio buyers. The platform also supports unique audio formats, such as interactive audio and synchronized multi-screen ads.
Buyers from any Publicis Groupe agencies will be able to purchase audio from the AdWave global audio ad marketplace — and also directly from audio outlets that operate private marketplaces. all this gets bundled into a single interface that streamlines planning — one of the most highly touted advantages of programmatic buying.