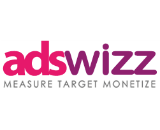 AdsWizz continues to share insights from brands using its new ShakeMe mobile technology for audio advertisements. The ad format, which lets listeners take a pre-determined action by shaking their smartphones, was the center of a campaign for Shell Car Wash that aired on German digital streaming radio service Rock Antenne. AdsWizz reported that the three-week campaign had more than 400,000 audio impressions delivered. That translated into a 3.95% interaction rate with 15,782 shakes.
"We are happy about the successful launch of the interactive audio advertising ShakeMe and the positive feedback we have received from the market," said Thomas Kanschat, managing director of SpotCom, the audio marketing group that helped develop the campaign. "Our goal is always for our customers to develop new products that help them meet their goals, and with ShakeMe™we have succeeded. I am proud of the campaign and we are thrilled with market response and new requests we see."
"We are very interested in radio as a medium, and for some time now we have had online audio in our media mix," said André Humbert, brand and communications and customer journey manager for Shell Germany. "The ShakeMe technology fit perfectly in our car wash campaign with Shell, and we are extremely satisfied with the performance of the ShakeMe campaign."
AdsWizz has also applied its ShakeMe technology in the UK and in a previous German campaign.