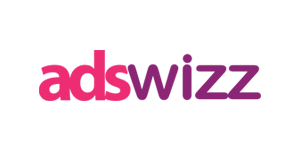 AdsWizz is announcing a couple of enhancements to its AudioMatic platform — which is a self-serve programmatic planning and ad-buying platform for major agencies building podcast campaigns.
The first new feature automates host-read campaigns. Buyers can submit what AdsWizz calls a "single brief," which forms the basis of host-improvised presentations in standard podcast fashion. Scores of podcast hosts can then deliver individualized presentations of the sponsorship, while the sponsor (or agency) maintains basic control of the messaging.
"Digital audio buys are increasingly being automated by agencies, which is translating to podcasts. While host-read ads represent an important part of podcast advertising, the process of managing these campaigns is still very manual," said Alexis Van de Wyer, CEO of AdsWizz, explaining the strategic rationale of the new feature. "The updates to our AudioMatic platform offer publishers and buyers the ability to manage host-read ads in a simpler and scalable way through automation."
While it might be all good to scale up host-read ads from the buyer's perspective, it does bring brand safety to the forefront. AdsWizz targets this concern with the second new enhancement in AudioMatic. The company has raised the platform's brand safeguards by hooking into Podscribe — a company-owned tool that was launched last fall. It is a contextual targeting mechanism that helps advertisers reach specific audiences with brand safety.
AdsWizz adds that behavioral targeting and enhanced media planning and measurement are coming to the AudioMatic platform soon. The strategic thrust is to add scale, intelligence, and some degree of automation to podcast advertising on the buy side.