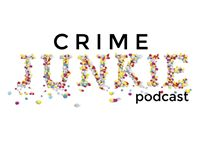 AdLarge's podcast unit, cabana, is diving into the hugely successful category of true crime by taking in Crime Junkie, a show which started in December.
Crime Junkie hosted by Ashley Flowers, who reviews the week's U.S. crime activity. She provides new evidence that emerged in unsolved cases, and some analysis. The show averages 40,000 downloads per episode, according to AdLarge.
True crime is a prominent podcasting category, thanks to some extent for the breakout success of Serial starting in 2004. Serial is a public radio production launched by This American Life, and is widely credited with sparking a resurgent interest in podcasts and amassing a large audience new to the medium.
AdLarge's cabana division is one part of an ad sales company whose footprint covers other types of streaming audio, and traditional broadcast radio.