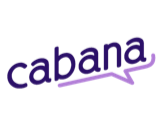 AdLarge sent us an announcement that its cabana division, which represents podcasts to  advertisers, has extended its relationship with Crime Junkie, the successful podcast created and hosted by Ashley Flowers. AdLarge noted that the program is downloaded 31-million times a month. Crime Junkie is a weekly production that lives in the Audiochuck network created by Flowers.
She is also on the Board of Directors for CrimeStoppers of Central Indiana.
Audiochuck is planning a growth spurt, and AdLarge will support those podcasts also. Four new shows are currently in the works. The first to launch (earlier this year) is called CounterClock, which has posted 13 episodes so far. The show blurb is concise: "After more than two decades of rumors and secrets, the question still remains, who killed Denise Johnson?" It's a 22-year-old cold case of a North Carolina murder/arson.
Here is the CounterClock trailer (not safe for kids):
"AdLarge has been with me from the start," Flowers said, "and I couldn't be happier that they will continue to bring their audio ad sales expertise to Crime Junkie and the audiochuck Network."
"Crime Junkie has captivated female audiences with Ashley's unique approach to true crime," stated Cathy Csukas, Co-Founder and Co-Chief Executive Officer of cabana and AdLarge Media. "Her insights into what passionate true crime fans want to hear will be an asset as we bring on new titles to audiochuck Network. We're thrilled to expand our relationship with Ashley."